The 126th Program of Sangeetha Rasika Sangam, Chennai 92 was held at Sri Varasiddhi Vinayagar Temple, Chinmayanagar (Central Chinmaya Mission Trust) on Sunday the 27th December 2009 - between 6.30 and 9.15 in the evening.
Miss Meghna Chakraborty, student of Guru Vishal Ramani of Shri Krupa Dance Company California, U.S.A performed on December 27th 2009 at Sri Varasiddhi Vinayakar Temple , (Central Chinmaya Mission Trust), Chinmayanagar Stage 1 in Virgumbakkam under the auspices of Sangeetha Rasika Sangam as part of the Chennai December music/dance season.
The vocal rendition by Smt. Bama Visveswarana and Nattuvangam by Sri. Sairam were ably supported by Sri. Mayuram Shankar on the percussion and Sri. Muruganandham on the violin and melodiously contributed to the overall performance.
Meghna Chakraborty of Saratoga, California has been learning Bharathanatyam for then last 8 years, ever since Sep 2001 and is continuing to learn under the teacher Guru vishal Ramani at Shri Krupa Dance Foundation (USA) - http://www.shrikrupa.org/. She had her Arangetram on August 2, 2008 at Saratoga, California, when she was eleven years old. Meghna won high accolades for her performances from Rasikas in the Bay area.
Meghna excels in her studies too, being a straight A student with high academic Score (4.0 GPA) at Redwood Middle School, Saratoga. She is now in 7th Grade. She had achieved high honours in Johns Hopkins University Centre for talented youth and stood first in math Olympiad at Foothill School. Meghna is learning Classical Hindustani Music also for the last four years from Guru Sumita Chakravarty.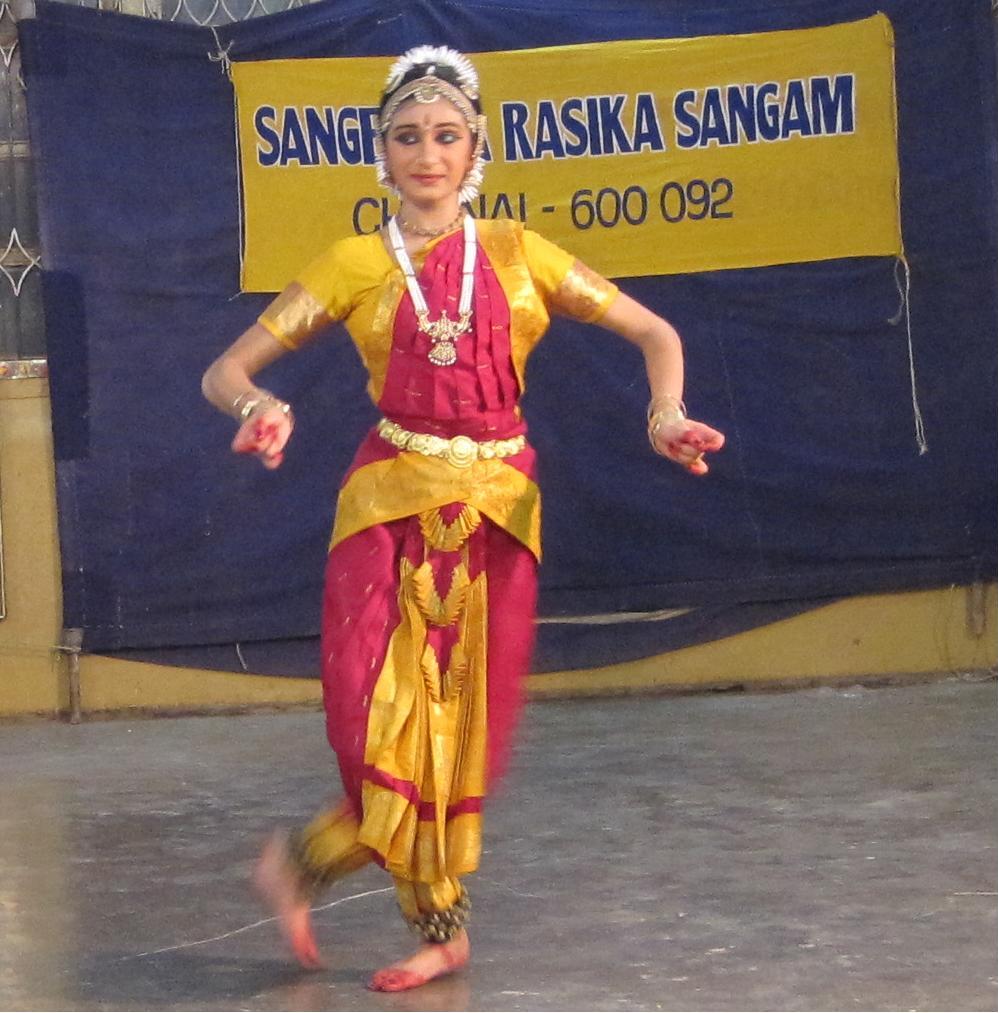 Ms Meghna Chakraborty commenced with Pushpanjali, as per tradition, followed by Ganesha Vandhanam, Varnam, Shiva Padam, Rama Padam, Tagore Dance - Momochitte Niti Nritye, Thillana and concluded with Mangalam
Meghna's performance was marked by structured presentation of the varied pieces and exquisite abhinaya and adavus which were remarkable in a young girl who is just 12 years old.
The first piece Pushpanjali in Saraswathi Ragam was followed by Ganga Stotram. The next item was a Ganesha Vandanam in Gowlai. The appealing ragams and the measured progression of the singer and the accompanists set the tone for an enjoyable evening. The dancer's graceful movements with her lasya governing her actions were very pleasing.
The Varnam in Shanmukhapriya composed by Madurai Sri R Muralidharan followed extolling Muruga was performed beautifully showcasing strong grasp of footwork and abhinaya, they were an admirable testimony to the range and skill of the budding danseuse.
After the interval, Meghna danced a Shiva padam - Ardhanariswaram, a composition of Muthuswamy Dikshitar in Kumudakriya ragam. This was a beautiful piece which brought out the the grace and strength of the dancer.
The next item was the evocative composition of Arunachala Kaviyar's Ramanakka Mannan Mudi set in Hindolam and rendered with amazing grace and marked by fine expressions or Vinyasa. The portrayal of joy, anticipation, anxiety, hurt pride and humiliation all were conveyed extremely convincingly well by Meghna. The next item was a composition of Rabindranath Tagore's Momo Chitte in Hindustani Kapi which was a beautiful fusion of Bengali lyrics and the dance movements of Bharatanatyam. This piece was imaginatively choreographed by Guru Vishal Ramani and also expressively presented by the dancer.
The brisk Thillana in Hamsanandi followed, with the tempo and lively beat in this soulful raga allowing the young dancer to display her intricate and nimble footwork.
The chief guest was Sri Narayan Vishwanath, Member Programs South Zone Cultural Centre, Govt. of India, Advisor to Chennai Metro Rail and editor of Sarigamapadhani magazine. He said that it was hard to believe that Meghna had performed her arangetram only last year, she had amazing maturity and all the traits to be a great dancer. Sri Narayan Vishwanath rightly pointed out that this young talented girl's performance was something extraordinary - her expression, confidence and grip are extremely well. He said she will have a bright future.
There was a packed appreciative audience who enjoyed the performance.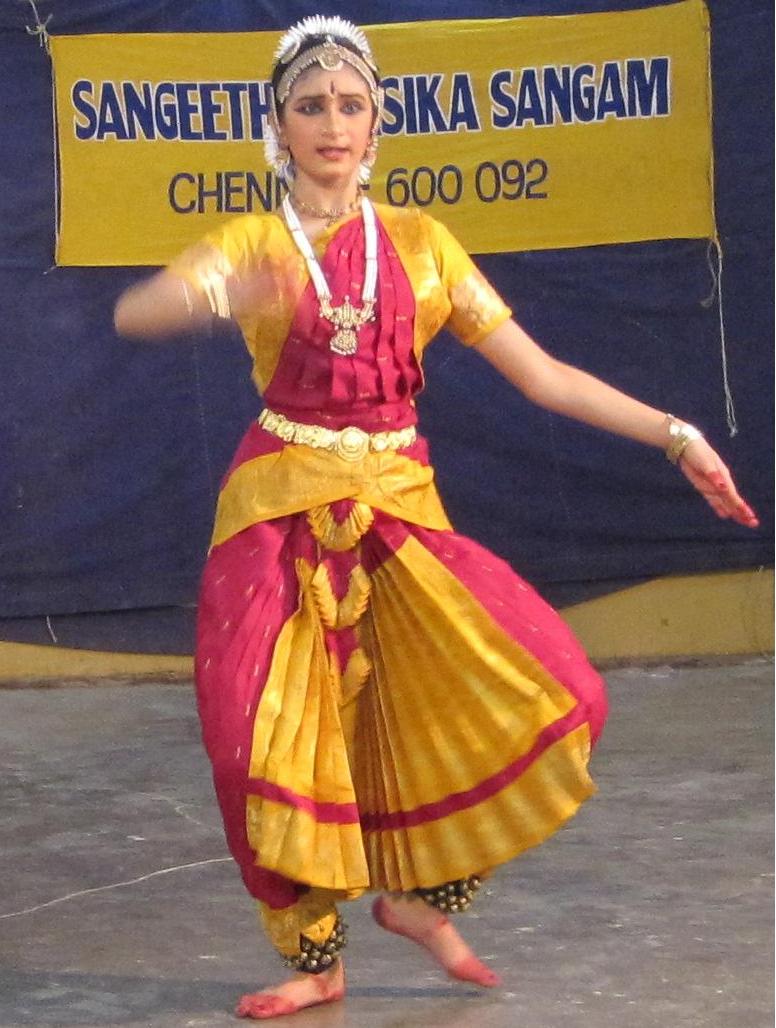 Sangeetha Rasika Sangam.