The 117th Music Program of Sangeetha Rasika Sangam, Chennai 92 was held at Sri Varasiddhi Vinayagar Temple, Chinmayanagar (Central Chinmaya Mission Trust) on Saturday the 25th April 2009.
The students of the Bharathanatayam dance school "SHREE NRITHYAM "and its Founder Smt.Veena Ramakrishnan presented a dance program on "Kandhanum Kannanum" on 25th April, 2009 Saturday between 7 and 9 in the evening.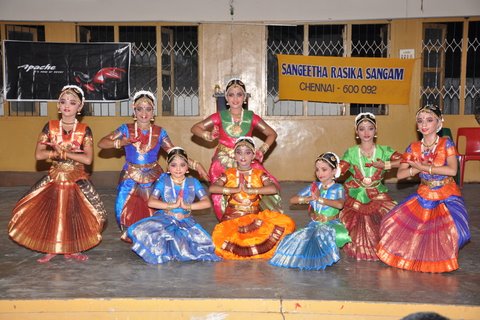 The students from the age of 7 to 17 did perfect justice to all aspects of Bharathanatyam. The evening started with small children Supriya, Sruthi, Amirtha, Vrikshika, Amirthavarshini, Tara, V.Gayathri, and S.Gayathri dancing to the Ganesha Pancharatnam in a systematic manner. This was followed by Undha Ganapathy, slokas on Lord Ganesha by Alathoor Vijayakumar danced by the same group in perfect rhythm.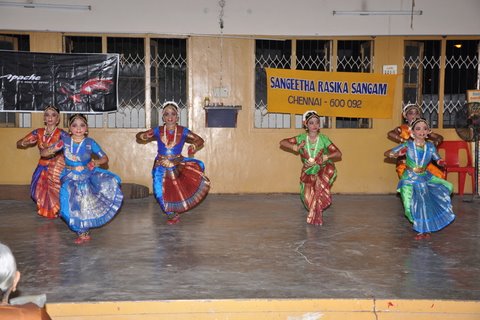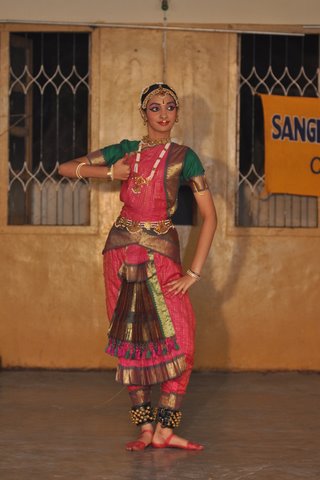 Subrahmanya Kouthuvam in Shanmugapriya was danced next by Ankitha Ramakrishnan in a combination of abhinaya and nritta showing her good grasp of both facets of dance.
Alarippu by Amirtha, Tara and S.Gayathri set the pace of the program and Jathiswaram in Kalyani and adhi danced by Hema,Janani and Madhu was a long and engaging item full of intricate jathis performed with a good sense of rhythm by all of them.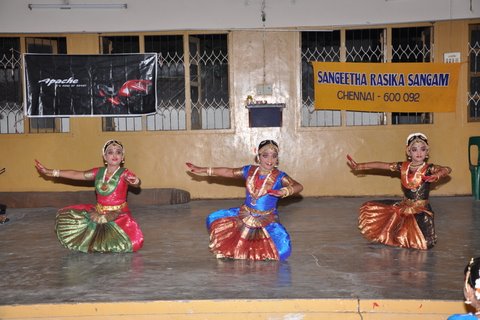 Vel Vel in Bhairavi was a very enjoyable piece full of praise for Lord Muruga and his Arupadai veedugal and the children Supriya, Sruthi, Amirtha, Vrikshika, Amirthavarshini, V.Gayathri, Tara, and S.Gayathri danced the piece with complete ecstasy. The item that followed next was a Sabdham in Misrachapu performed neatly by Janani, Madhu and Hema.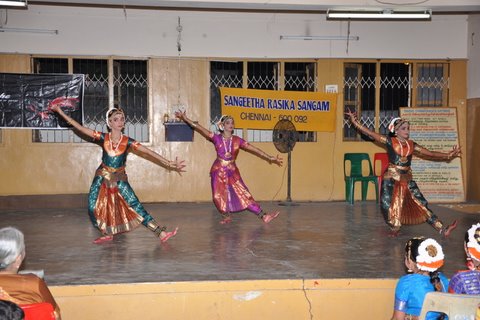 A virutham in Ragamalikai and KaVaVa in Varali, packed with Bhakthi was danced with perfect ease with appropriate facial expressions and depictions by the Guru Smt. Veena Ramakrishnan. Kannan Piranthan in Brindavana Saranga , a Bharathiyar composition was performed by Janani, Madhu and Hema with clarity and the jathis were simple but executed with good coordination .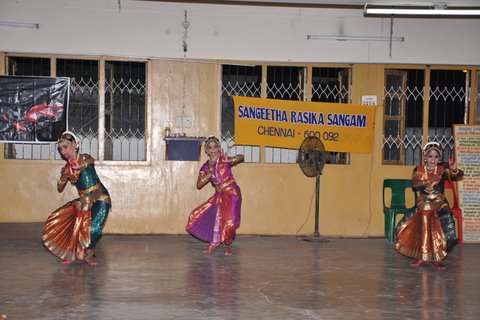 Baaro Krishnayya , a Kanakadasar composition was very pleasing to watch as Ankitha Ramakrishnan visibly enjoyed every word and nuance of the song and danced with delightful aesthetics. Pazhani shanmuga velundu in Senjuruti took the audience to a pleasant plane of Rasa as Hema, Tara, S.Gayathri, Janani and Madhu danced with infectious gusto matching the rhythm of the song.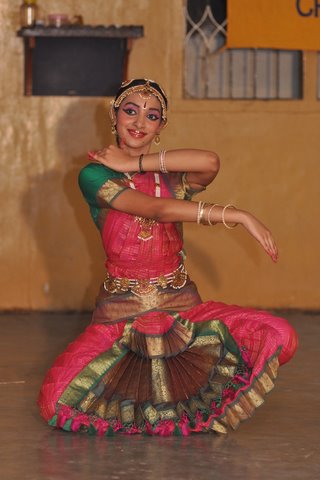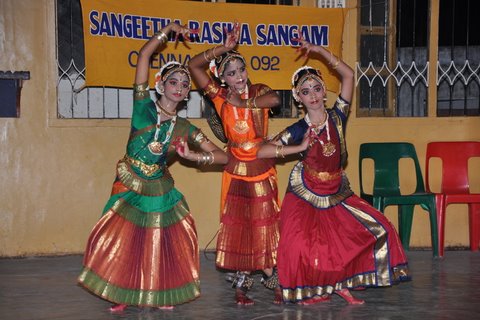 Kannan varugindra neram , a kaavadi chindu applauding the uniqueness of the charming Krishna was presented with superb abhinaya by the Guru Veena Ramakrishnan with special emphasis on the footwork set to tisra nadai. Kaavadi Aaduvathai in anandhabhairavi followed next and the students Amirtha, Hema, Janani, Tara, S.Gayathri and Madhu danced this piece in perfect co-ordination in a lively manner.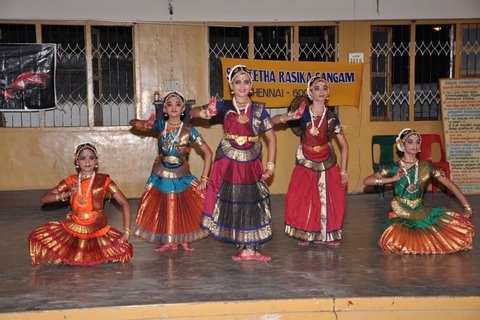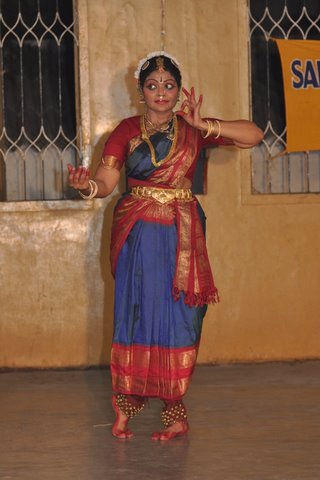 Thillana in Behag, danced by Hemapriya was aesthetically choreographed and presented with vigour. The program came to an end with a Mangalam. The musicians who supported this recital were Veena Ramakrishnan on the Nattuvangam, Rajeshwari –vocal, Mohanakrishnan on the mridangam, Balaveeraraghavan on the violin and Devraj on the flute. The dance recital was well attended and much appreciated by one and all.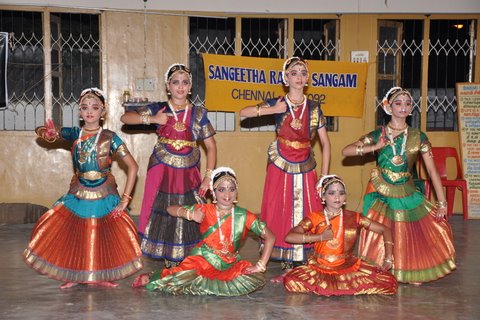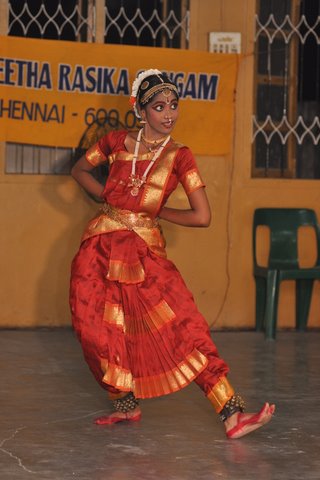 Sangeetha Rasika Sangam

Sangeetha Rasika Sangam.